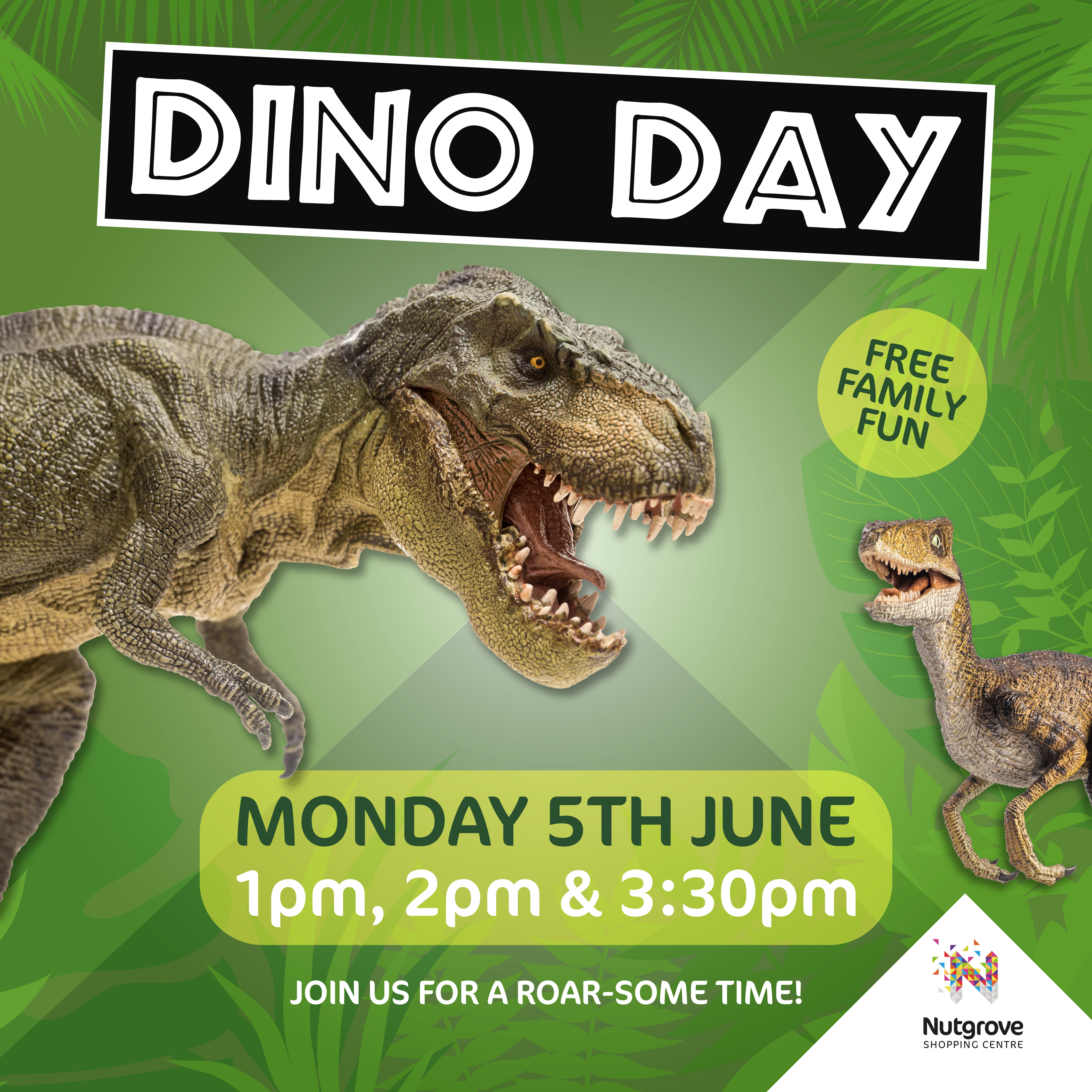 We have some very EXCITING news!!
Dino Day is coming to Nutgrove on Monday 5th June!!
Call down and meet a variety of dinosaurs including Trixie the T-Rex and Vinny the Velociraptor with three 45 minute sessions at 1pm, 2pm and 3.30pm!
Join us for a roar-some time and giant FREE day out!