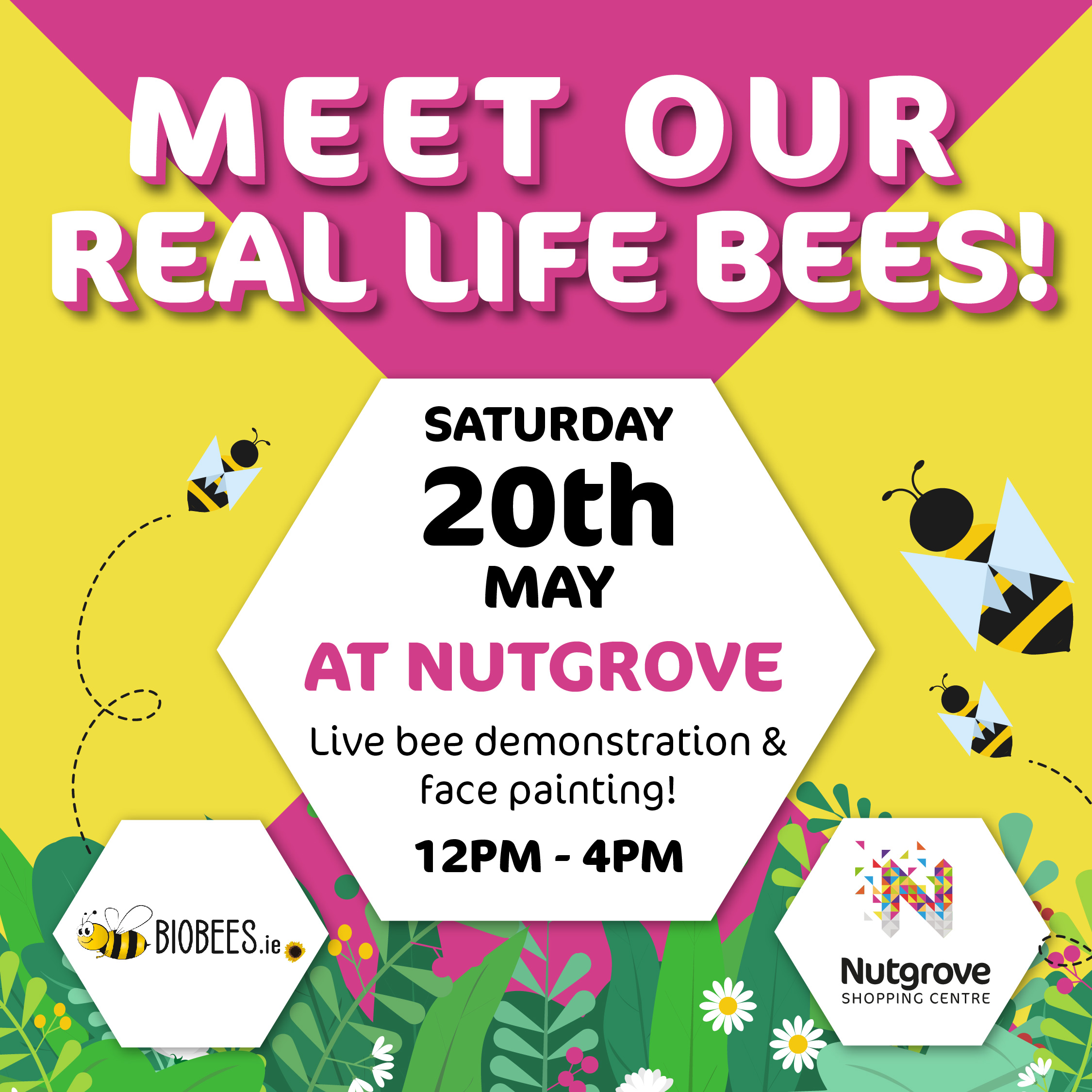 Bee ready for Saturday 20th May as our Nutgrove hive will be at the centre from 12-4pm!
Visit our Bees live in Nutgrove this Saturday, and don't forget to visit our Pollinator biodiversity garden also!
A space where our pollinators can survive and thrive! Did you know Nutgrove is a member of the All-Ireland Pollinator Plan? Come along this Saturday and help us celebrate World Bee Day!
Plus we'll have free face painting from 12-4pm too.